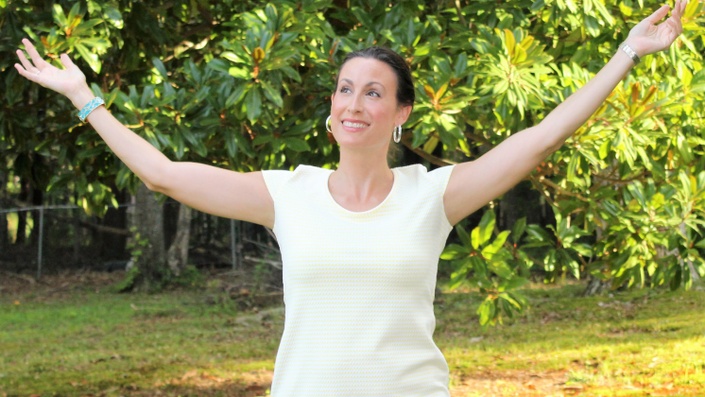 Let me know if any of this sounds familiar:
You're feeling unappreciated and overworked as a teacher... even though you're giving everything you've got and are deeply passionate about the work you do

You're tired of questioning if you're in the right place and second guessing yourself as a teacher and person.

You give everything you've got to this job and it never seems like enough

You're sick of the rollercoaster of emotions you're experiencing from crying at the end of more days than you'd care to count to feeling guilty about the real amount of snapping, griping and yelling you do
Most alarmingly, you're wondering if you should just give up teaching and never come back... and right now running away from it all feels like something you'd really like to consider...even though you KNOW teaching is your gift and that many of your students desperately need that gift.
Hi! I'm Meredith, and I'm in your corner. I've been right where you are, and I'm here to tell you that there IS a way out. I know exactly what it feels like to be spinning so many plates.
Life as a teacher is like running a marathon. You think you can do it, but then somebody puts a backpack on you, which makes the marathon harder. Then, the course goes straight uphill. You're expecting to keep running. With the backpack. Uphill. With little to anyone cheering you on. In between teaching, the paperwork, dealing with parents, dealing with students who are disrespectful or entitled, dealing with administrators who don't appreciate or value you, the never ending hours of prep and planning, it can be difficult to remember the last time you even thought about taking time to put the focus back on yourself.
And I'm guessing you've tried to achieve a better balance.
You've "left work at work," but it only made you feel more behind

You've tried to put a smile on your face and fake it till you make it, but then something happens that takes you right back to feeling defeated

You've taken a "mental health day," only to find yourself back at the paperwork by lunchtime

You've tried to incorporate more self-care into your routine, but it never seems to last

You've tried to eat better or make time for exercise, but it's so much easier to turn to pizza, ice cream, wine, and Netflix as a way to cope with the madness

You've heard and seen teachers who seem to have it all together, but you can't remember the last time you didn't start the day anything but a frazzled mess.
What if instead you could...
get your passion back
get your backbone back
get them to listen to you and value you
feel on top of your schedule
have full control of your life
have full control of your health
put the focus back on YOU
learn how to get balance BACK
have time for YOURSELF
think clearly and get rid of "the brain fog"
have time to actually ENJOY your life, your free time, your family, and your loved ones
NOW IS YOUR TIME to....

* regain control in the classroom and in your life
* have your students, parents, colleagues and administrators VALUE you while they ALSO RESPECT you as the leader that you truly are
* ROCK your day even when a student, parent, administrator, colleague, or an entire class doesn't seem to "like" you
be that teacher who uplifts, inspires, and makes a lasting difference
feel "caught up" every single day - without working days, nights, and weekends, and without sacrificing your work ethic

say "no" without feeling guilty

stand up to a student, colleague, parent, or administrator without damaging your rapport or threatening your job

take care of yourself, even on a limited budget

think of yourself as a human being before a teacher

discover - and believe - the gorgeous truth that YOU. ARE. ENOUGH!
It's time to say GOODBYE to the roller coaster of emotions
and HELLO to a
smoother...
calmer...
drama-free ride through your life as a teacher
AND a person
This course is for you if

You're ready to bring balance, harmony and equilibrium back to your emotions, your work and your life

You're ready to put yourself first for a change and ready to fill that cup right up
You know that something needs to change, and it needs to change right now
What's included in the Transformed Teacher Program
21 + high value, engaging training videos that show you step by step how to:

Set yourself up to create THE BEST school year you've ever had

Reignite your passion as a teacher

Take back control of your teaching profession and your life

Put life-changing self-care secrets to work FOR YOU

Feel less anxiety and more at ease around everyone in your life from friends and family to your students, colleagues, parents, and administrators

Apply what you learn from life-changing resources to help PROPEL you to a higher sense of self worth, possibility and fulfillment as a teacher and a person.
PLUS:
A step-by-step workbook that you can follow step by step to quickly get you on the road to THRIVING

FOUR weekly coaching calls for support, encouragement, and accountability

A supportive, encouraging, private Facebook group with a community of women who GET IT and who are on this journey with you

BONUS videos with healthy recipes, healthy self-care tips, affirmations, meditations, and more
Are you ready to become a transformed teacher and go from just surviving to truly thriving?
This life changing package is designed to help you do just that.
Begin your transformation today!
"This school year got off to a rough start, and I was really riding the struggle bus, but thanks to YOU and friends and good literature, I'm in a much better mindset at this point. My relationship with my students has really improved, and I'm feeling more like me." -Sara, middle school ELA teacher
"In all seriousness, I think I will do more reflection based on some exercises from Meredith Newlin. She has great words of encouragement and wisdom every day on Instagram for me and it's time for us teachers to take care of each other more!" -Ting, high school English teacher
"Meredith is an amazing human being, woman, writer, and teacher. Over the past several years, I have witnessed her sharing her heart and touching people's lives with her inspiring, poignant words and deeply caring, reflective, soulful heart. She is an extraordinary teacher as evidenced by the grateful feedback and words of thanks she so often receives from her students and their parents. If you were blessed to have a special teacher in your youth who really made an impact and profound difference in your life, know that Meredith IS that teacher for so many. She is relatable, passionate, beyond competent, and has a wealth of experience not only professionally, but personally, in terms of how to live an authentic, well-rounded, meaningful, healthy life from the inside out. She walks the walk, so it is with great ease that I wholeheartedly give her the highest recommendation." - Dawn McMorrow
"Thanks for taking time to come talk to us and sharing your commitment and passion!" Erin, ESL Teacher
"You touched the world. I was greatly motivated!"
Your Instructor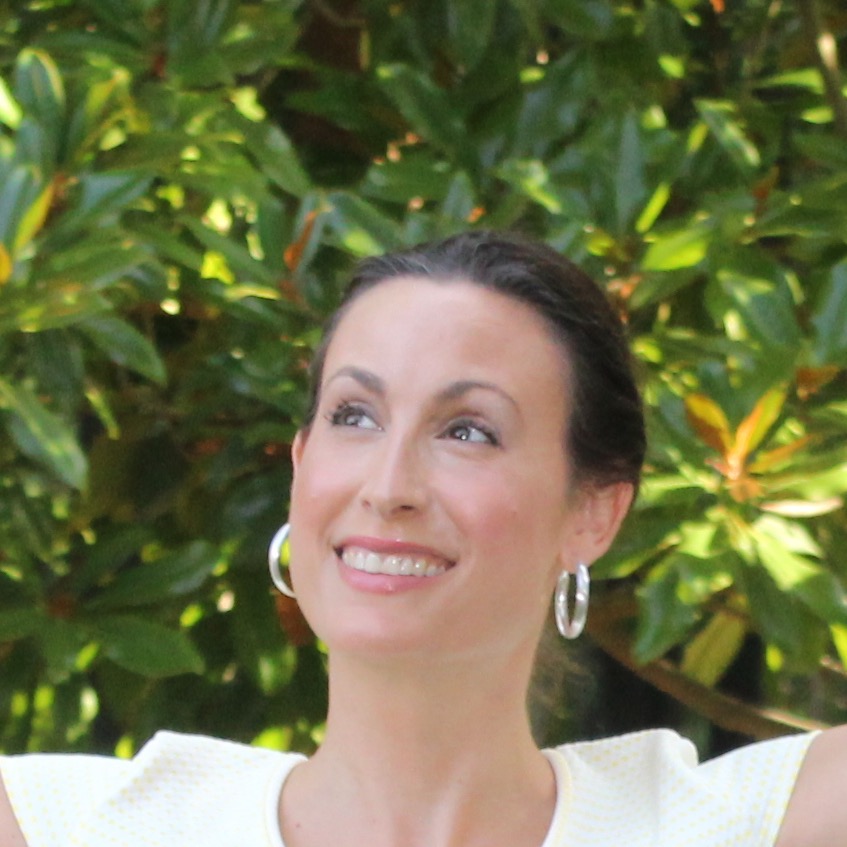 Meredith Newlin is entering her 15th year teaching secondary English and is the author of Captured Fireflies: Truths, Mistakes, And Other Gifts of Being an English Teacher which was a #1 New Release In Teaching & Learning on Amazon. Through her Transformed Teacher podcast, she's on a mission to help educators thrive with less stress and more joy.
Her unit plan for teaching To Kill a Mockingbird has been featured on the Duke University Teachers Workshop blog. Meredith was a presenter at the Educators 2 Educators Teacher New Year Reboot Conference. A fitness enthusiast who has completed two half marathons and one marathon, Meredith also teaches healthy cooking classes in her home. She considers receiving the "Most Motivational" award from the 8th grade class of 2014 her greatest professional accomplishment.
To learn more, visit www.thetransformedteacher.com

Class Curriculum
Welcome!
Available in days
days after you enroll
Module 2: Set Yourself Up For Success With Your Students
Available in days
days after you enroll
Frequently Asked Questions
How long do I have access to the course?
How does lifetime access sound? After enrolling, you have unlimited access to this course for as long as you like - across any and all devices you own.
When does the course start and finish?
The course begins when you click "Enroll." Over the 30 days of the course, you will receive a new lesson each day. After the 30 days, you will be able to come back to the "Toolbox" anytime as needed throughout the school year (or years to come) to get recharged or reminded of the concepts you've learned and implemented in your new thriving life.