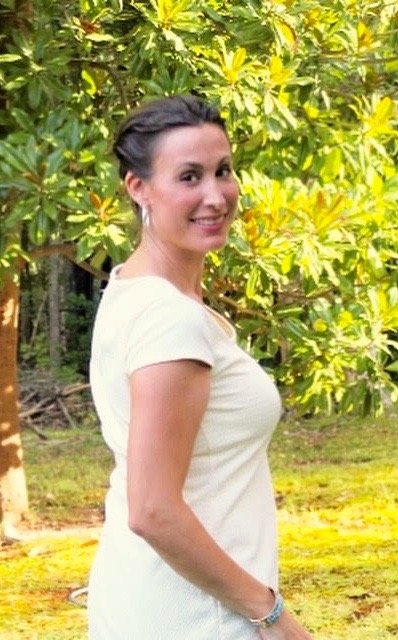 NOW IS YOUR TIME TO:


* Reignite Your Passion for Teaching Again



* Leave Burnout Behind


* Have Your Most Successful Year Yet
Are you ready to teach and live with
Less Stress…
and More Success?
Tired of feeling like there's never enough time and energy?
Tired of dealing with all the demands, pressures, and obligations?
What if teaching felt inspired again?
What if you could truly transform your teaching and your life?
What if you never again had to deal with:
-Insurmountable demands
-Impossible expectations from administrators & parents
-A desk that's a disaster and a classroom that's in chaos
-Overflowing class sizes
-Trying to meet diverse student needs

-Constant meetings that drain your time & energy
-Disrespect from students, parents, and/or colleagues
-Disruptive students that make teaching & learning practically impossible
-Constant distractions & interruptions during the teaching day
-Feeling unfulfilled in a profession that once felt like your calling
-Feeling under constant pressure to meet all needs and keep everyone happy
-Never feeling quite good enough
-Constantly wondering if you measure up
- Feeling like you constantly have to prove yourself
- Constantly playing catch-up
-Unable to find the motivation to give and be all that you want to
-Balancing personal/family time with work
-Handling too much pressure
-Losing your passion for teaching
-Trying to keep up with grading never ending piles
-Trying to keep up with ever-changing Technology
-Battling overwhelm, impatience, fatigue and exhaustion
-Setting boundaries
-Maintaining actual relationships outside of teaching
-Struggling to be a great teacher AND a great mom
What is The Transformed Teacher?
The Transformed Teacher is a revolutionary course and program to lead you step by step through:
-clearing the obstacles to the joyful, fulfilling teaching career you deserve
-reprogramming your mindset so that you can balance your teaching and personal life with grace and ease
-reigniting your passion for your calling
-cultivating proven systems that will set you up for success in your classroom, with your students, parents, colleagues
-implementing proven ways to truly enjoy your family and home life
The Transformed Teacher is for you if:
You're constantly second guessing yourself as a teacher, a mom, a spouse, a friend, a sister, a woman


You're feeling unappreciated and overworked... even though you're giving everything you've got and are deeply passionate about the work you do


You're tired of questioning whether or not you're in the right place


You're tired of having little to nothing to give to your own loved ones and family


You're sick of the rollercoaster of emotions you're experiencing... from crying at the end of more days than you'd care to count to feeling guilty about the real amount of snapping, griping and yelling you do
Most alarmingly, you're wondering if you should just give up teaching and never come back... and right now running away from it all feels like something you'd really like to consider...even though you KNOW teaching is your gift and that many of your students desperately need that gift.
You don't want to walk away from teaching altogether.
You don't want to settle for less.
You don't want to lose your passion.
You just want to walk into your class and not feel your heart rate go up.

You don't want to feel that tightening in your throat.

You just want to make a difference.

Well, I've got news for you: you can.

It's not too late to get this train moving in the right direction again.

Are you ready for something better?

Something more?
Something that will really, truly help you change things?
In The Transformed Teacher, you'll discover life-changing secrets that will show you exactly:

* How to not just survive but THRIVE in the classroom
* How to reignite your passion for teaching
* How to get real and lasting respect in the classroom
* How to work smarter instead of harder
* How to get and stay organized
* How to feel more streamlined, balanced, calmer
* How to have more time and energy
* How to love your job again
* How to feel lighter and brighter
* How to be the caring, energetic, joyful teacher you always wanted to be: every single day
* How to stand up for yourself and communicate effectively
* How to get and stay caught up in your classroom and in your home
* How to actually look forward to coming to school each day

You won't just be getting information.
You'll be getting a real change.


You won't just be getting a few tricks and tips and strategies that might come in handy someday.

You're getting something that truly transforms your teaching and your life.


Something that makes you feel like not just a whole new teacher, but a whole new woman.

It's time to say enough: enough of you being ruled by unruly students, toxic colleagues, gripey parents, and hovering principals.

In The Transformed Teacher, we're going to:
Pinpoint what's draining your passion for teaching the most


Pinpoint what you need the most help with to survive –and thrive—year after year in your classroom


Pinpoint what you need to to get moving toward your transformation from the inside out RIGHT NOW
You'll get tangible, actionable steps and PRACTICAL, REAL SOLUTIONS TO HELP YOU:
-Set yourself up for success in the classroom
-Set yourself up for success with students
-Set yourself up for success with administrators, parents, & colleagues
-Set yourself up for success with your own self-care
-Set yourself up for success in your household
-Set yourself up for success with your relationships
-Set yourself up for success with your parenting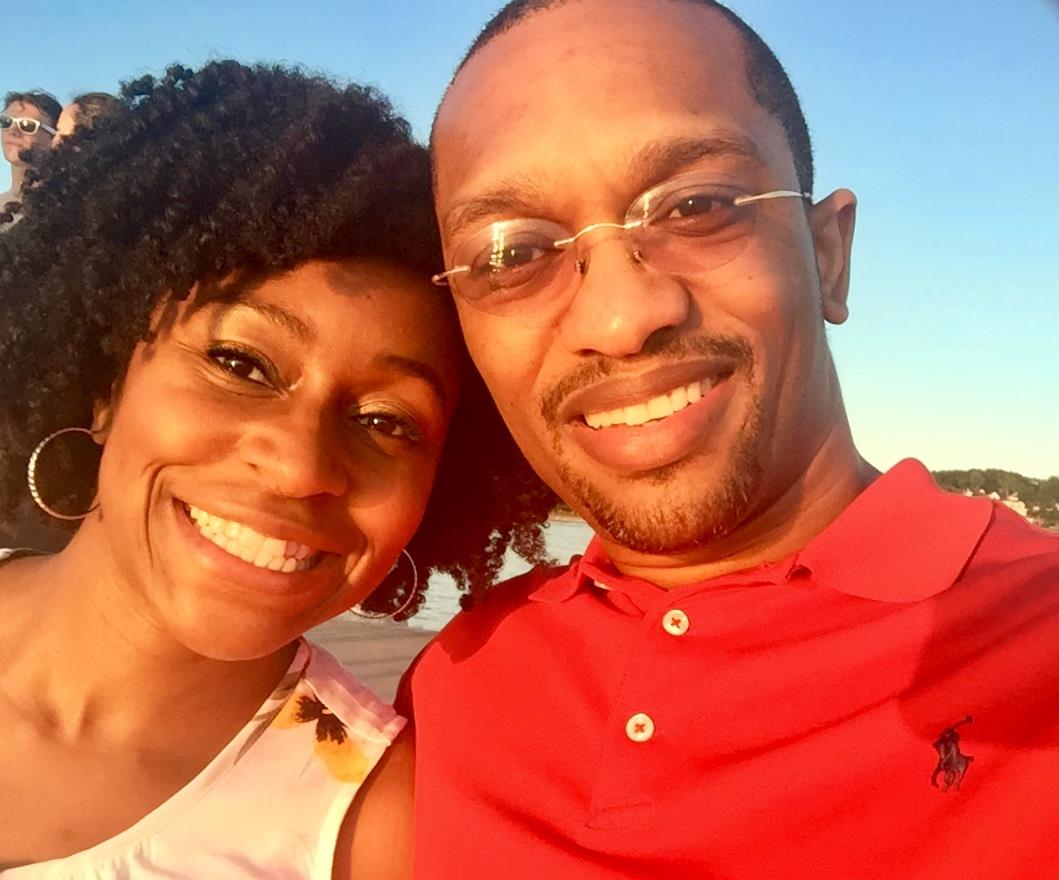 "This program is so, so good. Yes, we talk about the logistics of teaching, but focusing on the inner emotional part of us is really opening up my mind and giving me so many lightbulb moments. I worry about the amount of stress I had over this past year and don't want to bring it into next year. I want to go into the next year with a clean slate, managing stress and trying to balance family and work life. My family deserves more. This course came at such a perfect time and is everything that I really need right now at this point in my life. I joined because I was at a place in my life where I was right in the midst of teacher burnout.
I was drained-physically, emotionally, mentally. Since joining, I've learned that there is power in nurturing myself, and that it isn't a bad or selfish thing to do so. In this course, I've taken a deep look at my inner self and been reflective on what I need most. I've also started moving my body more (I can't even remember the last time I worked out consistently) and eating foods that nourish my body. I'm well on my way and have made progress, which is much better than living in survival mode. I know it will take time, but I'm okay with that. What I have are some amazing tools to help me along the way, as well as a newfound friend and coach to help me along the way.
Since the Transformed Teacher course , I've been working out consistently and recently signed up for a kickboxing class that I love! I've been making smarter choices with what I eat, and I've been making my family my priority by leaving work at work as often as I can, and I don't stay late anymore. My class babies are sweet this year, and I also have chosen kindness when it comes to toxic coworkers. You truly helped kick start the journey to overall health and I can't thank you enough!"
-Angela
WHAT YOU GET INSIDE
THE TRANSFORMED TEACHER
It's your time to bring more JOY and energy into your life.

It's time to learn and apply real tools to overcome:
- managing an "unmanageable" class
- dealing with toxic colleagues
- feeling chaotic, frazzled, and depleted

It's time to get you nourished and strengthened inside and out so that you're no longer finding yourself crushed under the weight of the mandates.
It's time to bring back your passion for teaching.
To make your teaching job what it used to be.

Even if you think it's too late...

it's not too late to make your teaching life
all that you once hoped it could be and would be.

All is not lost!


If you're ready to stop piece-mealing the freebies and you're ready to stop doing it all on your own...


then The Transformed Teacher is quite simply, meant for you.

Why?
Because your story is my story.
If we haven't met yet, hi! I'm Meredith.
I'm in my 15th year teaching full-time, have two little ones, and I'm in your corner.
Yep, I've been right where you are. And I'm here to tell you that there IS a way out. I know exactly what it feels like to be spinning so many plates.

I used to stand at the copier machine every night until 6pm.
I would come in and work in my classroom almost every weekend.
Precious time with my family, friends, loved ones? All that took a back burner.
Teaching consumed me.
Honestly, I had no idea what the term "self-care" even meant.
I would literally use every waking second to plan lessons and grade papers and answer emails.
It would be nice if I could say I was driven by selfless dedication, but really I was driven by fear: I was so scared of not giving my students the very, very best, of letting my administrators and colleagues down, of letting my students and their parents down.
I thought giving up my life for the job meant I was a "dedicated" teacher.
But the truth was...I didn't know how to have a backbone.
I didn't know how to have a LIFE.
That was then.
This is now.
That's simply not how I choose to live life today.
I learned an ANSWER to the things you are struggling with.
The way out.
The way through.

Your greatest challenges can start being solved right now.


You are not alone.

Here's the thing:
Life as a teacher is like running a marathon.
You think you can do it, but then somebody puts a backpack on you, which makes the marathon harder.
Then, the course goes straight uphill.
And you're expected to keep running.
With the backpack.
Uphill.
And most of the time, with little to anyone cheering you on.
In between the teaching, the paperwork, dealing with parents, dealing with students who are disrespectful or entitled, dealing with administrators who don't appreciate or value you, the never ending hours of prep and planning, it can be difficult to remember the last time you even thought about taking time to question the chaos or dare to put the focus back on yourself.

And here's another secret the system would prefer that you forget...(hope you're sitting down for this one):
At the beginning of your teaching career:
- you may not have known the difference between an IEP and a PLC...
-you may have had ZILCH real classroom teaching experience...
-you may not have known the difference between a formative and a summative assessment...
BUT guess what? You actually knew what you were doing better than you ever gave yourself credit for.
Why?
Because you followed your heart. You followed your intuition.
You had passion.
So what happened to that passion?
Well, like a huge rainstorm, it started slowly at first. A few trickles. One request there. Another expectation there. Then there came the clamping down of all the chains: the meetings, the demands, obligations, the unexpected expectations, and all the other burdens you never saw coming.
They all started piling up and weighing you down, and they started to make you question yourself.
It's time to stop questioning yourself.
It's time to get back to basics.
It's time to get your passion back.
And it's not like you haven't tried to achieve a better balance.
You've "left work at work," but it only made you feel more behind

You've tried to put a smile on your face and fake it till you make it, but then something happens that takes you right back to feeling defeated

You've taken a "mental health day," only to find yourself back at the paperwork by lunchtime

You've tried to incorporate more self-care into your routine, but it never seems to last

You've tried to eat better or make time for exercise, but it's so much easier to turn to pizza, ice cream, wine, and Netflix as a way to cope with the chaos
What if instead you could...

get your passion back
get your backbone back
get them to listen to you and value you
feel on top of your schedule
have full control of your life
have full control of your health
put the focus back on YOU
learn how to get balance BACK
have time for YOURSELF
think clearly and get rid of "the brain fog"
have time to actually ENJOY your life, your free time, your family, and your loved ones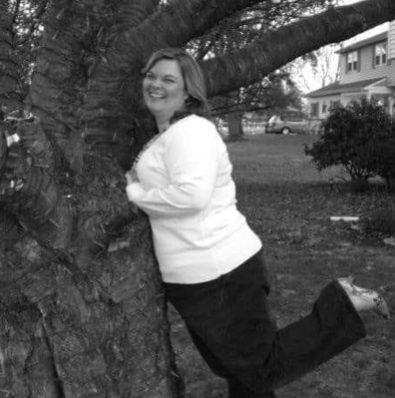 "Your help came at the perfect time. I was thinking of leaving teaching. I experienced so much support and knowledge from you and have learned many valuable things, and most of all, I remembered why I got into teaching."
-Barbara
NOW IS YOUR TIME to....
* regain control in the classroom and in your life
* have your students, parents, colleagues and administrators VALUE you while they ALSO RESPECT you as the leader that you truly are
NOW IS YOUR TIME to....
* ROCK your day even when a student, parent, administrator, colleague, or an entire class doesn't seem to "like" you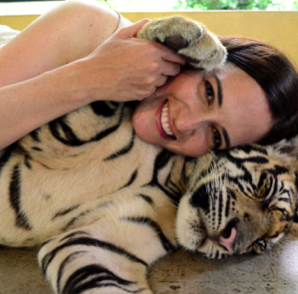 "This course is beyond awesome. Such simple suggestions, yet so powerful. I appreciate your wisdom right now to get my teaching groove back. This is the beginning of something great!!!"

-Caryn
NOW IS YOUR TIME to....

be that teacher who uplifts, inspires, and makes a lasting difference
feel "caught up" every single day - without working days, nights, and weekends, and without sacrificing your work ethic

say "no" without feeling guilty

stand up to a student, colleague, parent, or administrator without damaging your rapport or threatening your job

take care of yourself, even on a limited budget

think of yourself as a human being before a teacher

discover - and believe - the gorgeous truth that YOU. ARE. ENOUGH!
It's time to say GOODBYE to the roller coaster of emotions
and HELLO to a
smoother...
calmer...
drama-free ride through your life as a teacher
AND a woman
The Transformed Teacher is for you if

You're ready to bring balance, harmony and equilibrium back to your emotions, your work and your life

You're ready to put yourself first for a change
You know that something needs to change, and it needs to change right now
What's included in the Transformed Teacher Program
21 + high value, engaging training videos that show you step by step how to:

Set yourself up to create THE BEST school year you've ever had- no matter where you are in your school year or your career

Reignite your passion for your calling

Take back control of your teaching profession and your life

Put life-changing self-care secrets to work FOR YOU

Feel less anxiety and more at ease around everyone in your life from friends and family to your students, colleagues, parents, and administrators

Apply what you learn from life-changing resources to help PROPEL you to a higher sense of self worth, possibility and fulfillment as a teacher and a person.
PLUS:
journal prompts and workbooks that you can follow step by step to quickly get you on the road to THRIVING
SEVEN weekly coaching calls for support, encouragement, and accountability

A private Facebook group with a community of women who GET IT and who are on this journey with you

BONUS videos with healthy recipes, workouts, healthy self-care tips, affirmations, meditations, and more
Are you ready to go from just surviving to truly thriving?
This life changing package is designed to help you do just that.
I can't wait to connect with you and help you begin your transformation today. If nobody else tells you today, you rock!
Your Instructor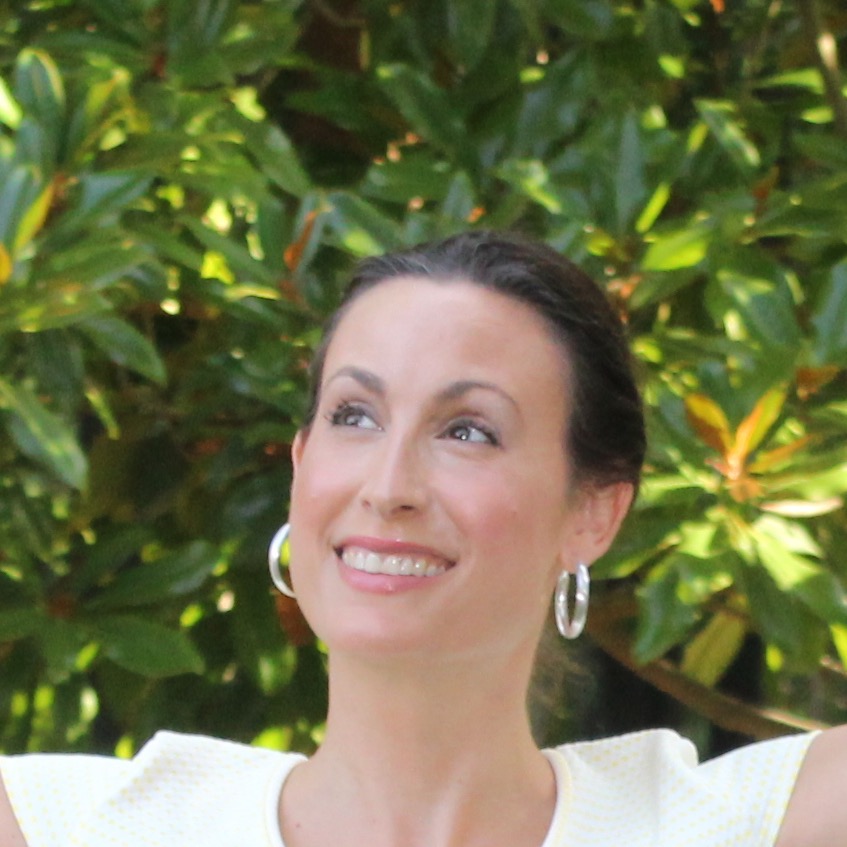 Hi! My name's Meredith. First and foremost, I'm a mom to a first grader and 3-year-old, who are the light of my life.
My passion is nurturing the gifts of young people and serving and connecting with educators, especially when it comes to reviving and maintaining our passion for teaching. Through my Transformed Teacher podcast, I'm on a mission to help educators thrive with less stress and more joy.
This is my 15th year teaching secondary English, and I love teaching so much that I wrote a book about it. It's called Captured Fireflies: Truths, Mistakes, And Other Gifts of Being an English Teacher ; it was a #1 New Release In Teaching & Learning on Amazon. However, I consider receiving the "Most Motivational" award from the 8th grade class of 2014 my greatest professional accomplishment.
I'm also passionate about amplifying diverse voices in my classroom and helping other teachers to do the same, which I do through sharing my unit and lesson plans that have been featured on the Duke University Teachers Workshop blog. I'm a regular presenter at the Educators 2 Educators virtual conferences and at The Teacher Self-Care Conference on topics such as "How To Keep Your Cool In The Classroom- No Matter What" and "Overcoming the People-Pleaser Syndrome."
When I'm not keeping up with own kids, teaching the kiddos in my classes, or connecting with other teachers, you can find me creating healthy recipes and sharing cooking demos from my kitchen. In my free time, I love being with family and friends and enjoy anything to do with being outdoors.

To learn more, visit www.thetransformedteacher.com

Course Curriculum
Welcome!
Available in days
days after you enroll
Frequently Asked Questions
How long do I have access to the course?
How does lifetime access sound? After enrolling, you have unlimited access to this course for as long as you like - across any and all devices you own.
When does the course start and finish?
The course begins when you click "Enroll." You can always come back to the "Toolbox" anytime as needed throughout the school year (or years to come) to get recharged or reminded of the concepts you've learned and implemented in your new thriving life!